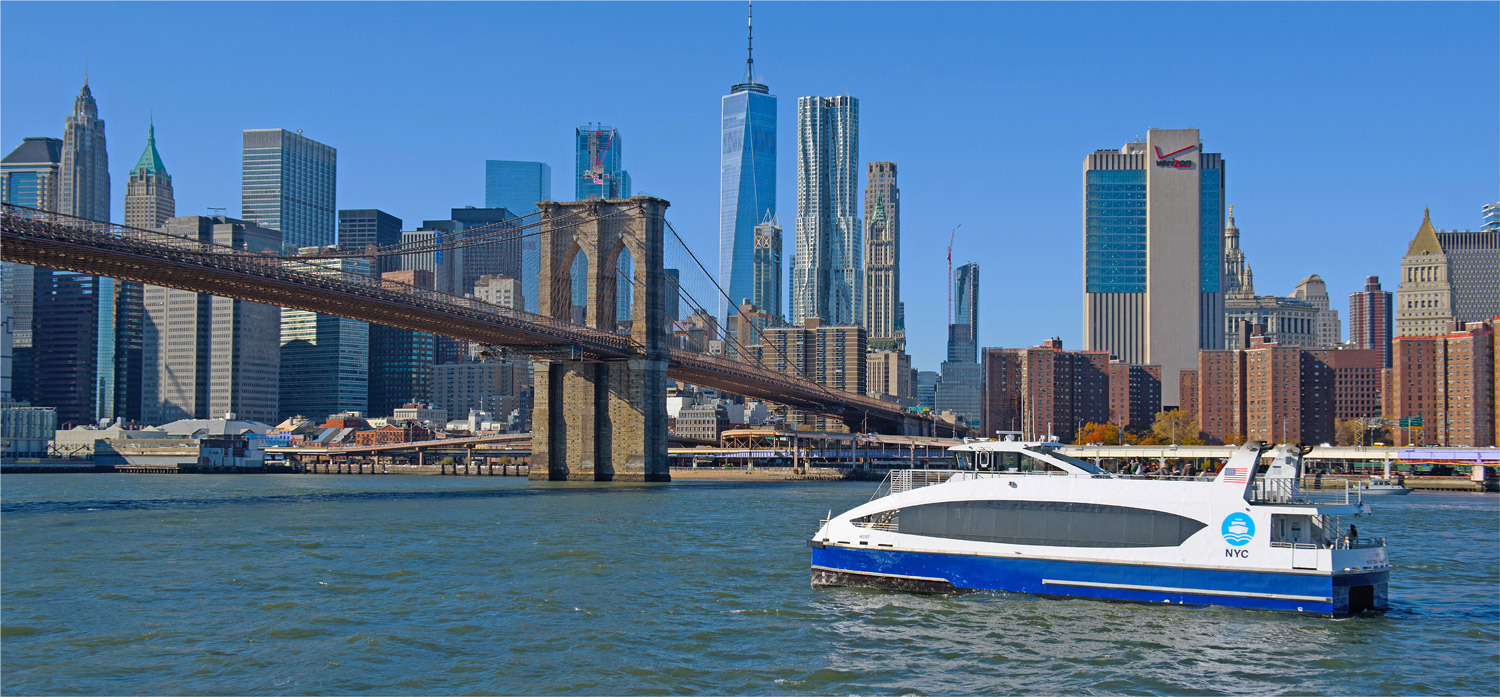 City Ferry is a marine management and operations company that operates globally, manages locally and serves personally. We provide operation management and solutions for clients of all sizes and needs. The experience and knowledge of our employees are specified within each subsidiary, but shared and built upon throughout the company to put us at the forefront of our industry. 
Originally the core product of HMS Global Maritime, City Ferry now represents the ferries division of City Experiences. Vessel size, capacity, trip distance and usage varies for each site, but has allowed the company to grow and diversify its skills and experiences. The company offers specialized knowledge and expertise required to transport passengers, vehicles and other cargo safely across inland and coastal waterways – anywhere in the world. City Ferry is the largest private operator of high-speed passenger/vehicle ferries in the U.S. and are experts in High Speed Vessel technology. We offer complete vessel management and maintenance services, combined with comprehensive operational support, including onshore and onboard customer service.
City Ferry measures its success first and foremost by the outstanding safety record that continues to be a core of each of its operations. Safety is expected within any maritime operation and is the priority of all of our contracts. Additionally, the experience among crew, managers and executives can offer sound and precise engineered solutions to any maritime operation obstacle.
Beyond safe and technical solutions, City Ferry also offers outstanding service and hospitality to each passenger, client, crew and leadership. This mentality has been rooted in our employees since the beginning and continues to remain an important part of the service that is delivered each day.
Our Core Values
These values are supported by a daily Code of Conduct that embraces respect and dignity for crew members, clients and passengers; the practice of enthusiastic friendliness; and a dedicated work ethic.

Safety First
Our crew members and our passengers are our most important assets, so we take every possible measure to ensure their safety. Every day. Every voyage.

Teamwork
Every employee has an important role in our success, but only with all employees working together can that success be realized at its highest level.

Integrity
We expect every employee associated with City Ferry and Seaward Services to act with the utmost professional and corporate integrity, from crew members of all levels to the President and CEO.

Service Excellence
Every City Ferry client and passenger shall be afforded the highest level of service that can be provided in every aspect of our contact with them.

Innovation
We encourage fresh, new thinking processes in every aspect of our business.